As promised, here is part two. Apologize for the delayed post, busy busy. Anyway, I will let the pictures do the talking on this post. It wasn't that bad except the part where it rained when we were island hoping. The rest is still the same; dreadful car ride without air cond, spending more time traveling out of hotel than traveling around ... yada yada
We started of with Dayang Bunting Lake, at Dayang Bunting Island!!! ~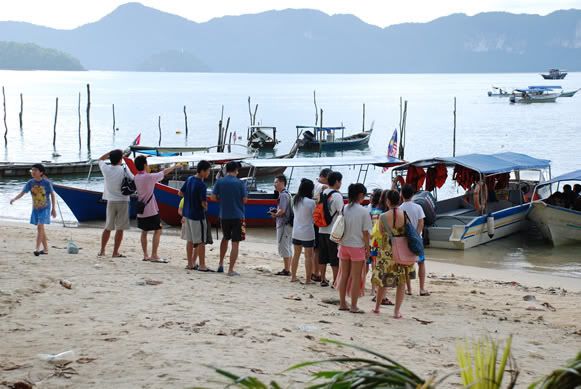 Awana Port Malai Ali ... where the journey begins ...
As we climbed in, we could felt droplets ... it was raining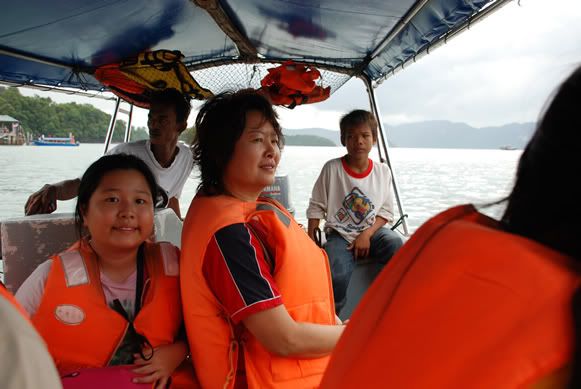 Ariel was excited about the boat ride. She didn't quite care about the weather
The rain hit us during the journey there ...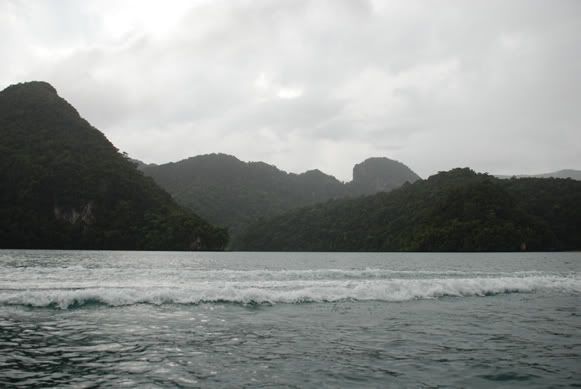 A picture of Dayang Bunting ... the pregnant maiden ... not bad ... the mountain actually looks like that ...
We arrived! Now time to hike ...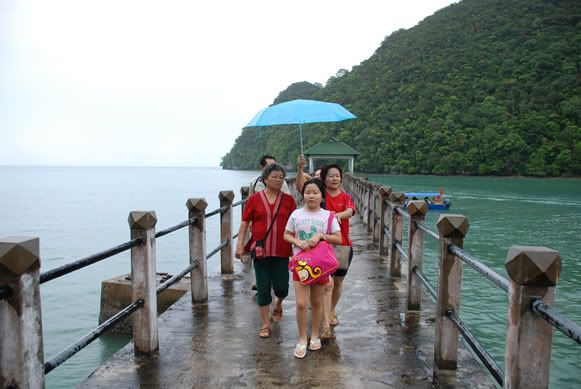 It was still raining ...
We got our foot massage from fishes in the lake. Kinda fun but we can't do anything else cos it was still raining.
We saw monkeys everywhere, usual sight ... but one with a Cadbury waffle was rare. Pity the poor boy who lost his snack to this monkey
This rascal even had nasi lemak!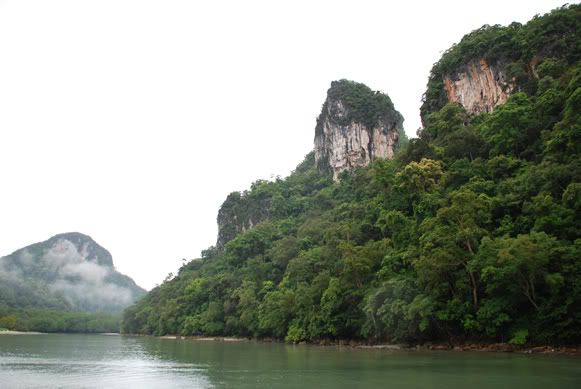 The rain subsided and the view was much better ...
Me!
- EAGLE FEEDING - PULAU SINGA BESAR
We stopped in the middle of the sea near Pulau Singa Besar to see flocks of eagle diving into the water, feeding on chicken skin which the locals feed them everyday ... not sure if that is right but the some of the eagles came from a conversation center, some are from the nature and some are pets!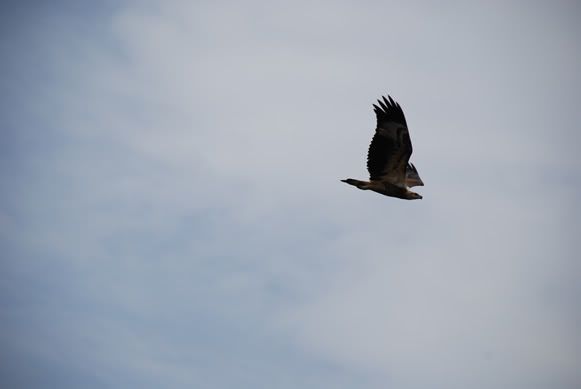 According to the locals, Langkawi was named after Helang (eagle) and Kawi (a type or rock, marble I suppose)
There is two species of eagles; the white one (this pic) which is bigger in size, more graceful in flight and shy, while the brown ones (the one you see in Kuah's Jetty) is smaller in size, more temperamental and wild.
I did not photoshop this! haha ... Trust me, it's difficult to capture images of animals in motion!
- PANTAI BERAS BASAH -
The reason why they called it Pantai Beras Basah (Wet Rice Beach) was because of the sand that has the color of the grain and is always wet ... even up to high dry areas. Weird ...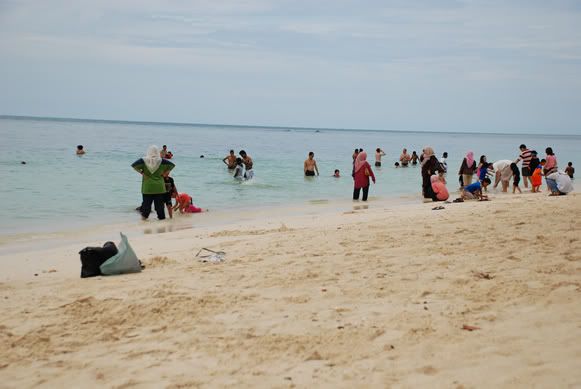 People everywhere ... Can't get a nice quiet beach picture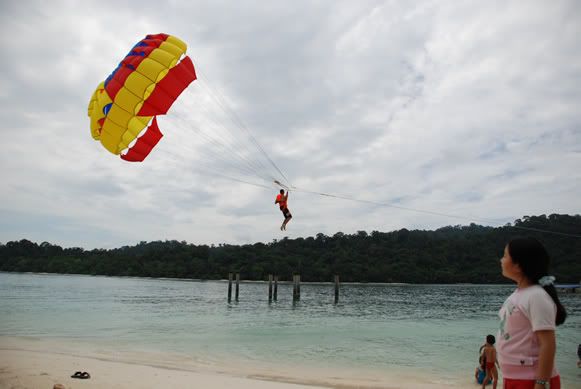 Ariel wanted me to try that ... erm ... not in front of my parents
Didn't brought any swimwear ... that is the best they could do ...
-TANJUNG RHU -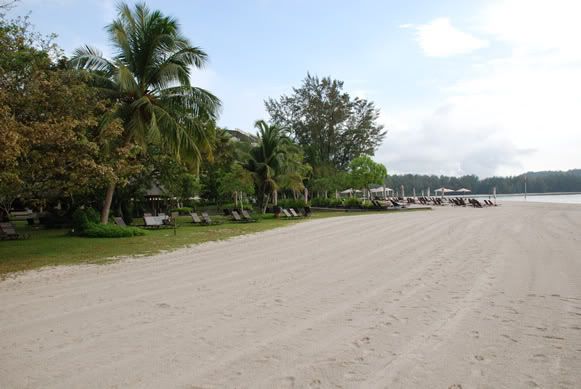 Tanjung Rhu Resort. $400 per night for standard room ... quite expensive, but I am sure it is worth the stay
Ariel ... posing
Mum and Dad was walking around, scouting for a place to sit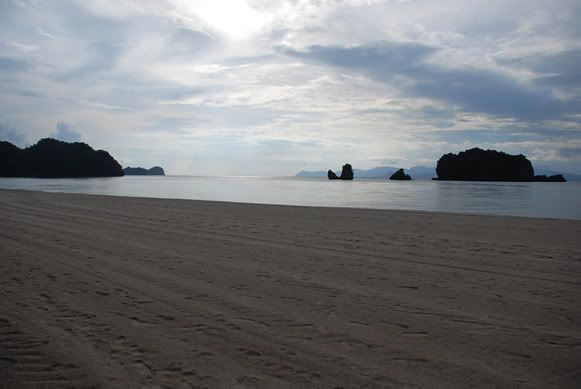 Stunning! The view was magnificent
Was trying an artistic shot ... did it work?
Looks like a scene from one of those of scary movie ... haha
Beautiful Sunset ... Tanjung Rhu
After that, we had our last night and travel to Penang for my graduation the following morning. Next to come; graduation pictures ... shot by Kenny!